Uptime.com's Probe Servers page provides a full list of servers we use to monitor all checks configured within your account. Click Support, and then Probe Servers to find this list. Users have the option to export a CSV list of the available probe servers. Moreover, the number of probe servers available for the checks you configure depends on the monitoring plan you've chosen for your account.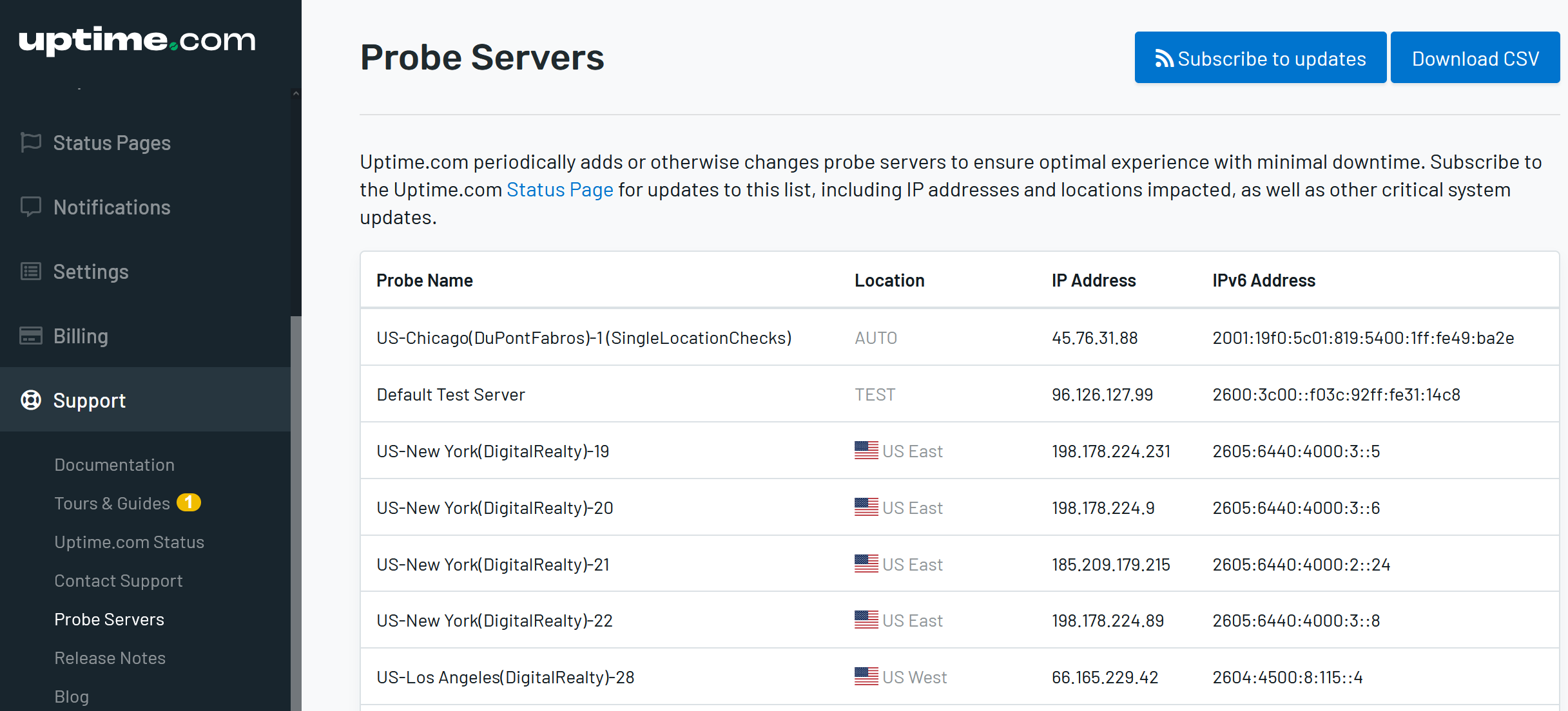 Users can also access the probe server list from the add/edit check screen as depicted below: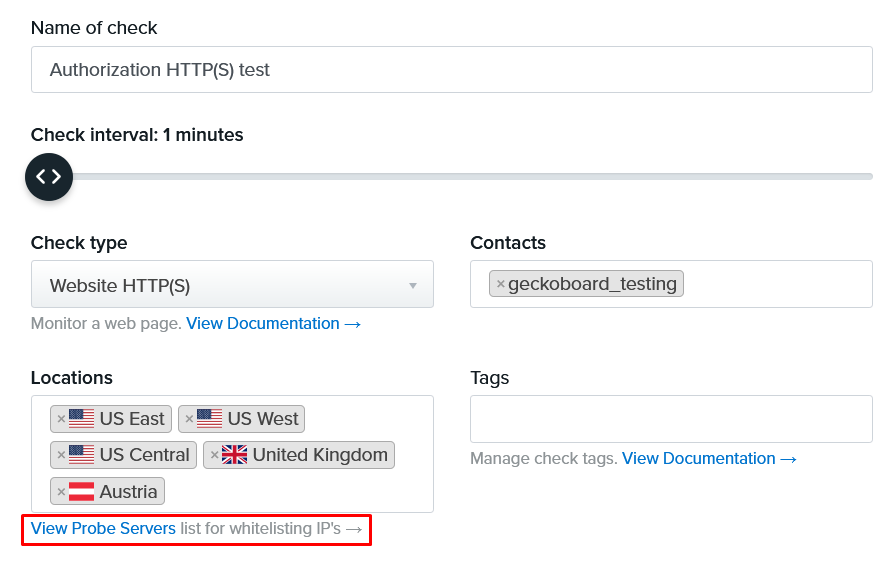 For more information on when Uptime.com will alert you, you may want to review our documentation on Sensitivity and Retries.