Uptime.com's Probe Servers are the individual servers that make up our AUTO, TEST and Global Locations, which are assigned and configured as needed for Uptime.com monitoring checks.
Please note: Make sure all relevant Probe Servers are whitelisted in your firewall or WAF.
Probe Server Types
There are three types of Probe Server Locations: AUTO, TEST, and Global Locations (such as US East, United Kingdom, etc).
AUTO
The AUTO Location is the set default Location for Once-Per-Day Check types, like SSL Certificate Expiry, WHOIS/Domain Expiry, Malware/Virus, and Domain Blacklist.
TEST

TEST Locations are used for the Run Test feature, used for testing and confirming that check configurations are working.

There are two probe servers of this type, so make sure both are whitelisted.
Please note: Basic check types can use any individual probe server for Run Test. Transaction and API checks are limited to the two TEST locations.
Global

Global Locations are the publicly accessible monitoring Locations for selection on your Uptime.com checks. These are globally distributed to make sure that all endpoints and customer bases can have a nearby source of monitoring.
For internal or secure monitoring needs, we offer Private Location Monitoring.
Probe Server List
The Probe Server page provides a full list of servers we use to monitor all checks configured within your account. Click Support > Probe Servers to find this list. Users have the option to export a CSV list of the available probe servers. The number of probe servers available for the checks you configure may vary based on the account's subscription level.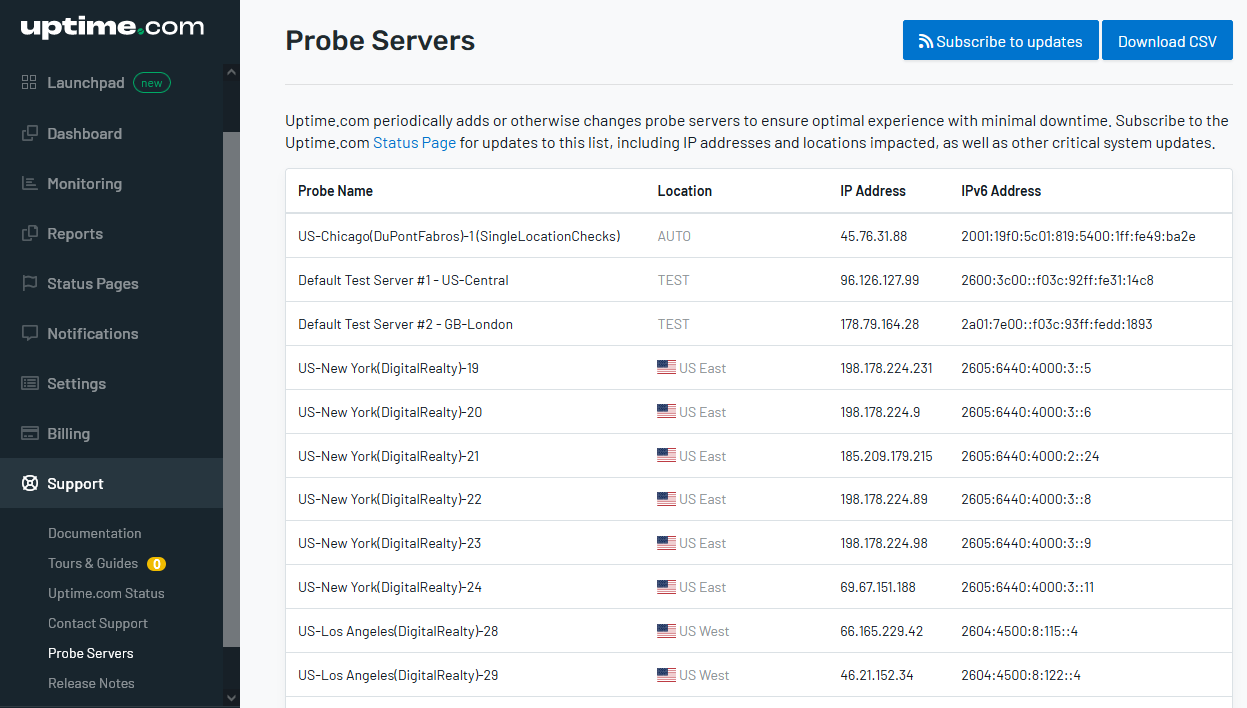 Users can also access the probe server list from the add/edit check screen as depicted below: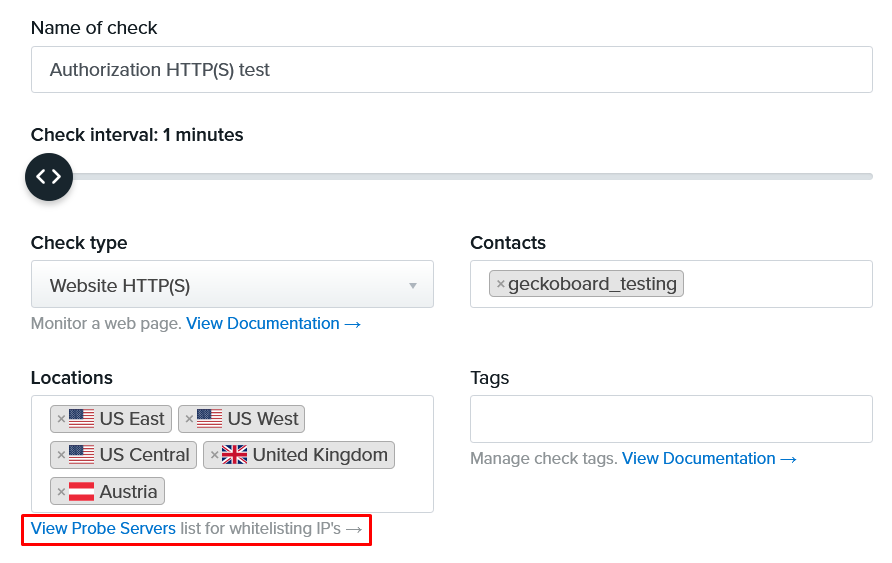 For more information on when Uptime.com will alert you, you may want to review our documentation on Sensitivity and Retries. For any other questions, contact support@uptime.com.