The Contacts page is where you can create and view the contacts that are associated with your performance monitoring events. Access it by clicking Notifications>Contacts.
To skip to a specific section of the "Contacts, Integrations, and Alert Escalations" video, click the links with the
!
Depending on how the contact is configured, individuals or teams associated with each contact will be notified of a downtime incident via:
Email
SMS message and/or phone call
Please Note: the number of SMS messages/phone calls you receive may be limited based on the monitoring plan you've selected for your account.
The Contact Screen
The Contact Screen is used to add new contacts, or edit existing ones. Along with a contact's Name, Email/Phone, and/or Integrations assigned, you can see the number of Checks and Escalations configured.

From the Contact screen, click Actions to reveal a dropdown menu where you can Edit or Delete a contact. Click Test to simulate a test alert email, SMS message, phone call, or to test an Integration profile. Confirm your contact is receiving the test to ensure future incidents will receive proper notification.
Adding/Editing Contacts
Skip to 0:47
The illustration below shows the fields that are displayed when adding/editing a contact, which include the name, email, SMS/phone number, or integration profile. Furthermore, you're able to add multiple email addresses and SMS numbers to a single contact group if needed.
It is also possible to send UP alerts to only the email address and/or integration assigned to a contact if you tick the box Send UP alerts via email and integration only.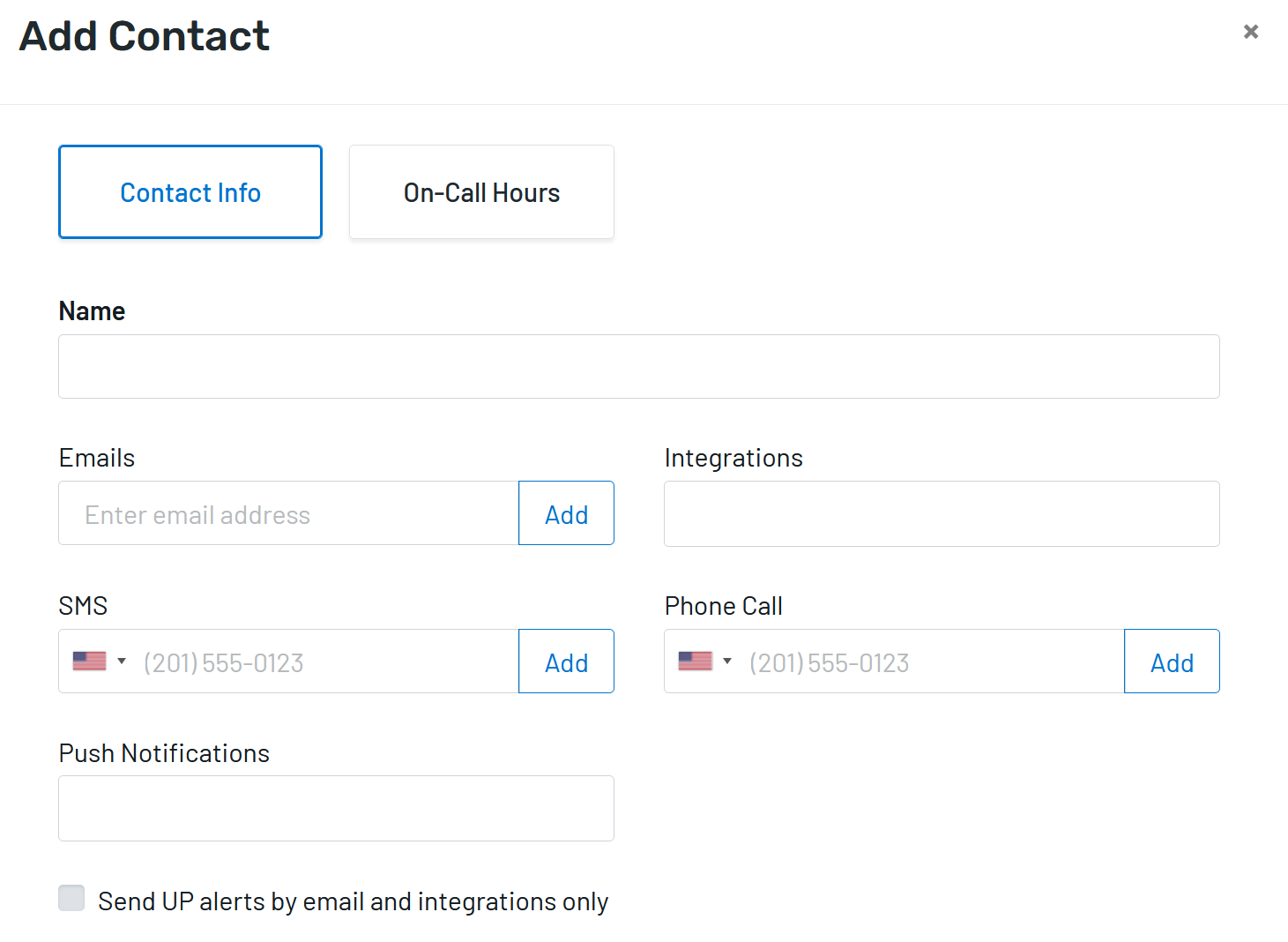 Skip to 2:05
The Integrations button will assign your third-party push notification profiles such as PagerDuty, VictorOps, etc. You must setup and then assign a contact to a push notification profile before it can receive alerts.
You can also assign On-Call Hours, which are set according to your account's preferred timezone, to designate which staff should receive notifications and at what time periods. On-Call schedules can be set weekly by day, or monthly by single day or date range. For tips and ideas, see our article on Smart Escalations.

Adding Contacts to a Check
Skip to 3:14
Return to a Check's Edit screen and assign the contact(s) that you created into the Contacts field to be notified of a downtime event.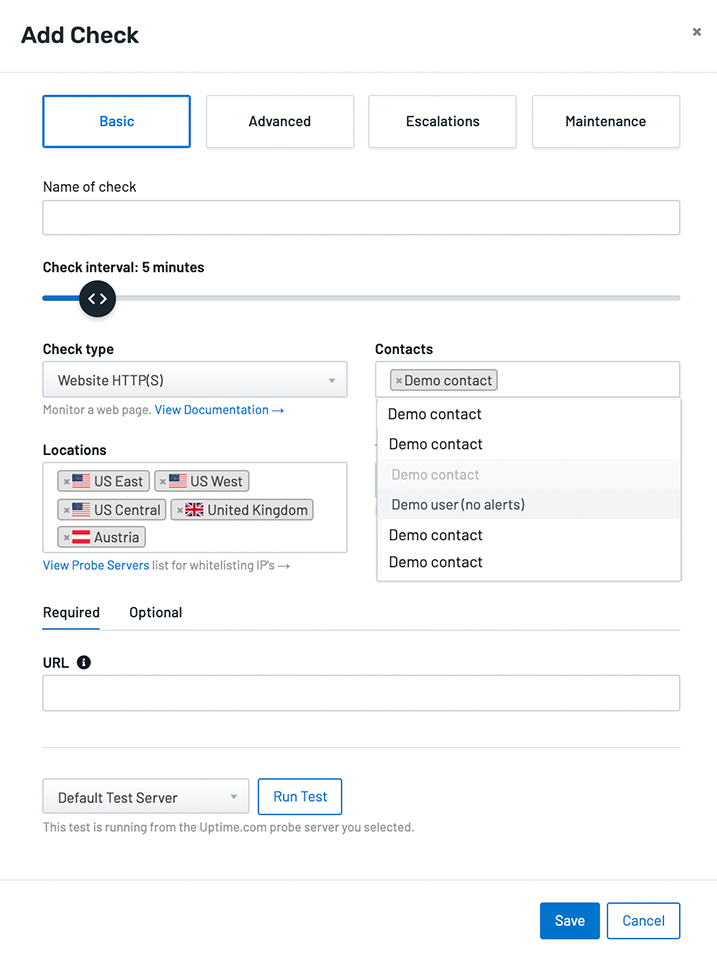 Skip to 3:32
You can also assign contacts in bulk.
Note: It is possible to create a check that does not have any contacts assigned to it. Such a check will log alerts but not send them to a contact unless and until a contact has been added to the check or as an escalation.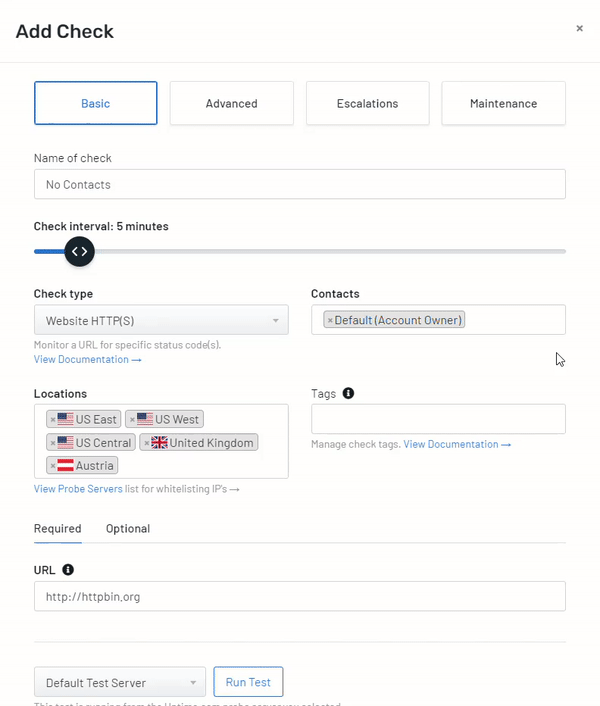 Want to see our checks in action? Check out our
YouTube Library for more!