When Uptime.com probe servers change status to either Up or Down, an alert is issued to any contacts that are associated with a check. All down alerts contain technical details about the incident, and root cause analysis (including screenshots) for Transaction and API checks. 
Accessing Alert History
The Alert History page provides a list of the incidents that have occurred for each server and check type you've configured within your account. Click Reports>Alerts to reach the Alert History page.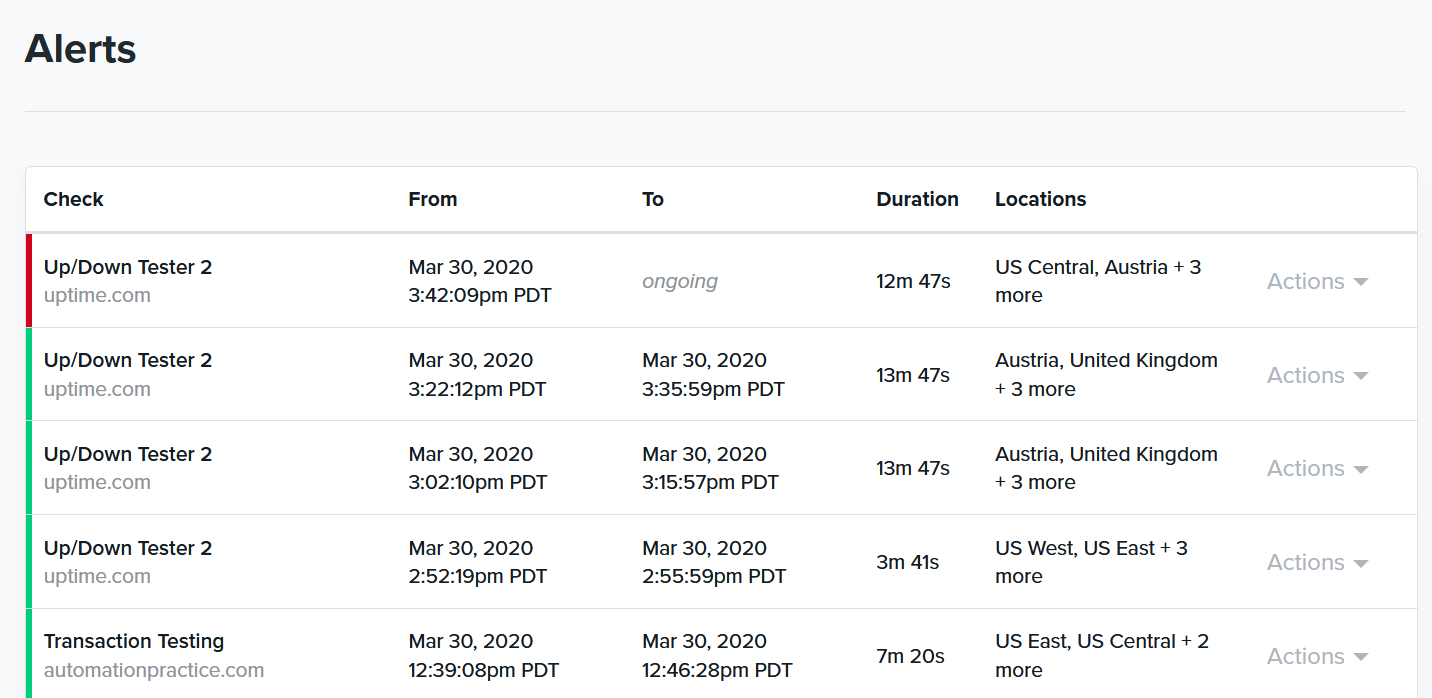 Alert Actions
Users have the option to view an alert's Details, go to the check's Analysis screen, or Ignore This Alert.

Status of the check in real-time is indicated by a green or red status bar. 
Alert Details
Locate the alert in question, then click Actions>View Details to view the full details of each incident.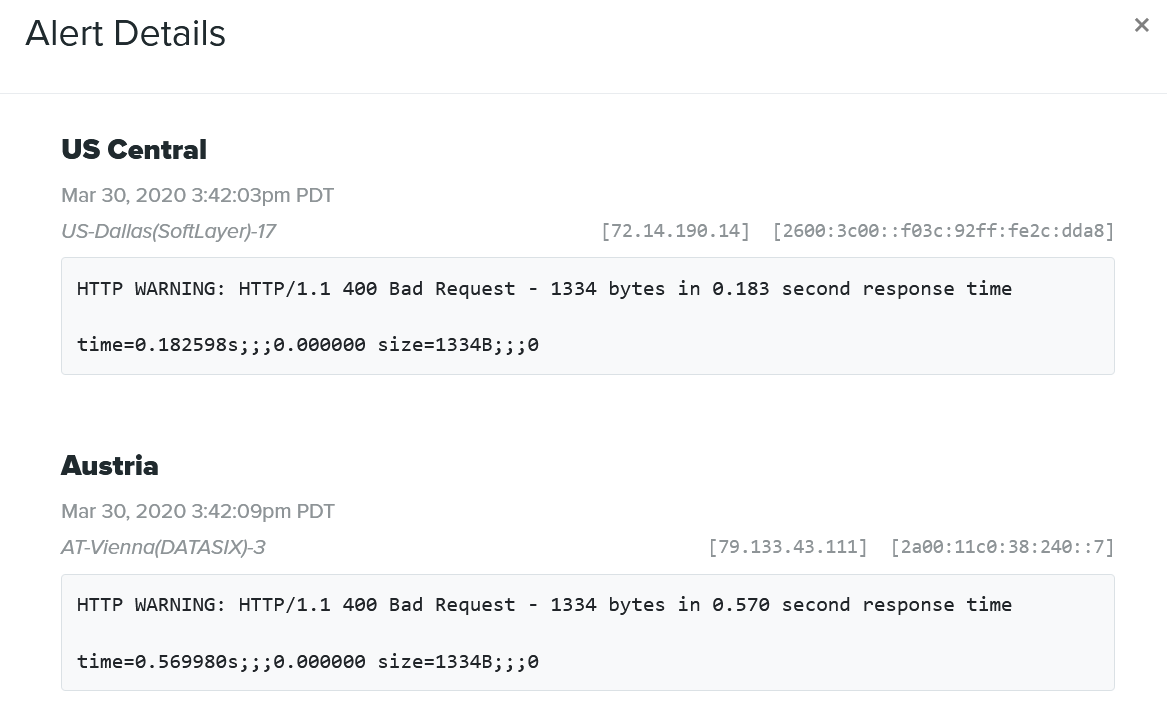 Alert details contain the IP address of the probe server that encountered the error, as well as the location name. Details provide technical information about the alert, such as status code returned or the lack of an expected string. If response time is available, the alert details will also provide this information along with the size of the request.