The following tutorial will describe the functionality for creating a new user, or editing an existing user within your Uptime.com account.
Navigate to Settings>Users to access the Users screen. You can create and manage multiple users on an account, update your profile or change the password on a user account.
The user menu option is not available for Basic monitoring plans, but you can still edit an account profile or change a password under this plan. The Basic monitoring plan does not support multiple users.
Table of Contents
Editing Your User Profile
If you need to change something in your user profile, or control some of the email that Uptime.com sends to you, click Manage>Edit next to your username. The screen below shows the basic Add Account User fields available. You will see a similar screen when editing your user profile.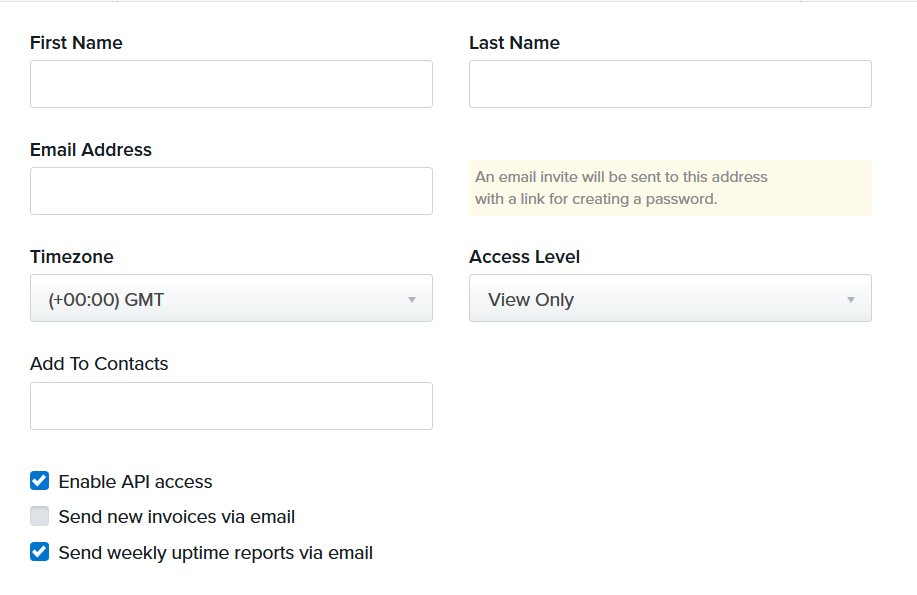 Changing a User's Password
To change a user's password, click Settings>Users, and then locate the user whose password you wish to change. Click Actions>Edit, and then click the link to reset your password as depicted below: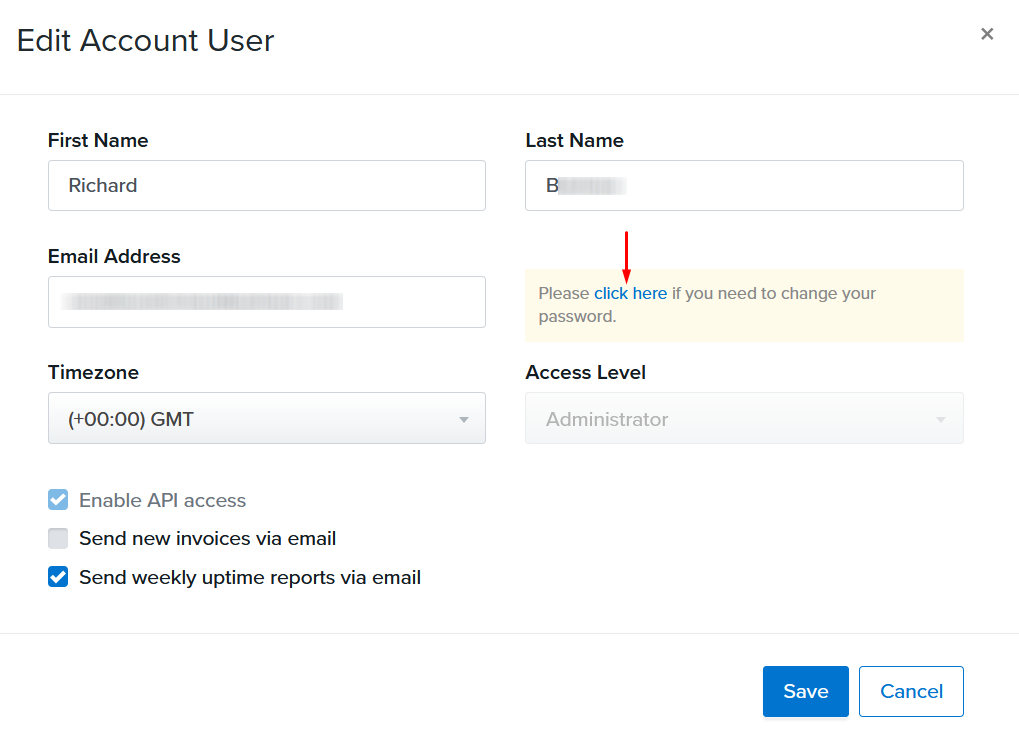 Adding a New User
Click New User, then give your user a First and Last Name, and an Email Address. You have the option to add a user to a specific Contact (such as an Integration you've created, or a contact group you've defined).
User Access Level
Finally, you must set the user's access level. Your options include:
View Only:

Can only view checks or reports
View & Modify:

Can view checks and reports, and can modify checks
Administrator:

Has the most privileges for your Uptime.com aside from the owner. Can access invoices, but cannot update Credit Card info. May also add sub accounts.
Additionally, you can Enable API Access, or choose to Send New Invoices via Email and Send Weekly Uptime Reports via Email. Once you've configured your settings, click Save.
Email Verification
Uptime.com will email a verification link to the new user's email address.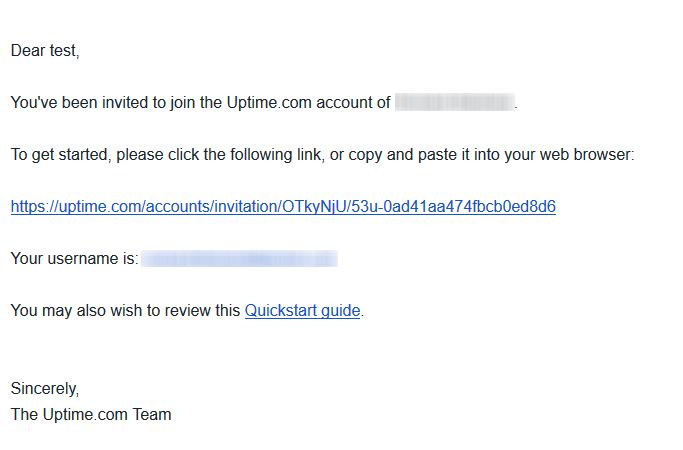 The new user can click this link to create a password for the account.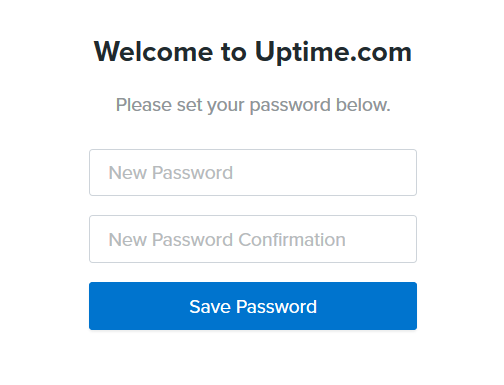 Once a password is set, the user will be redirected to the Uptime.com login page to enter the email address and password associated with the new account.