This article covers the setup of the Ping (ICMP) check within Uptime.com. This check will test whether or not the server is connected and accessible by testing the amount of time it takes to send 5 packets and receive a response from the server.
As with all checks, some firewalls can cause problems. You can overcome a firewall issue by whitelisting the probe server IP address.
The following instruction assumes you've logged into your Uptime.com account.
Adding Your First Ping (ICMP) Check
To add a new Ping (ICMP) Check, click Monitoring and Checks from the left-hand side of the screen, followed by the Add New button. Enter the name of your Ping check, use the slider to indicate the interval for running the Ping check - anywhere between 1 minute to an hour, and then enter your domain or IP to test.
For a detailed explanation of every parameter, please review the Uptime Checks Field Explanation Support Article.
Check That Your Server is Available and Connected
This test will check your domain or IP to determine whether or not your server is available and connected. At the interval you designate, Uptime will send 5 packets of information and measure the length of time between the sending of the packets and the response from the server.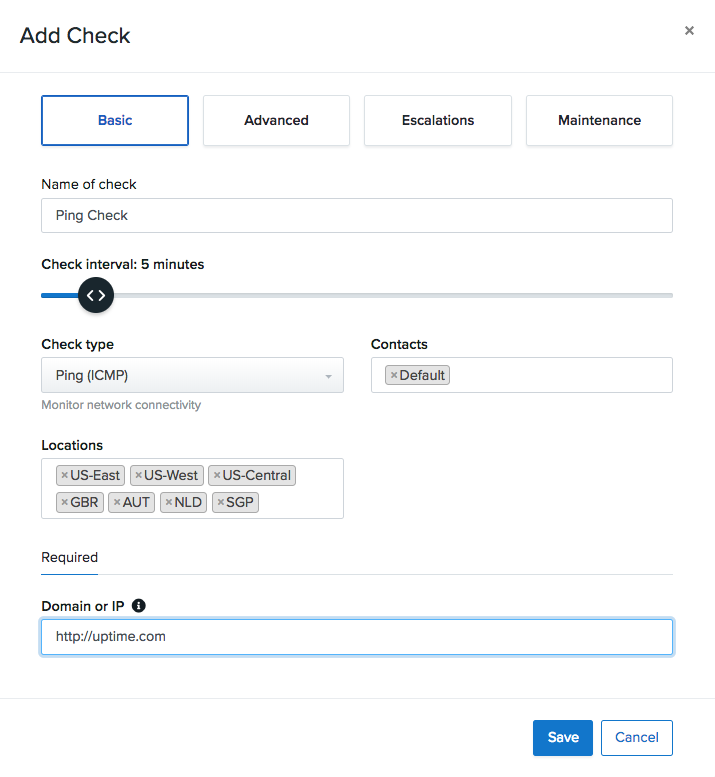 Failed Checks
When your Uptime.com account was created, you entered the email address for the individual to notify in the event of a failed check. If your Ping check results in the loss of 4 out of 5 packets or it takes more than 3000 milliseconds for the server to respond, an alert is sent.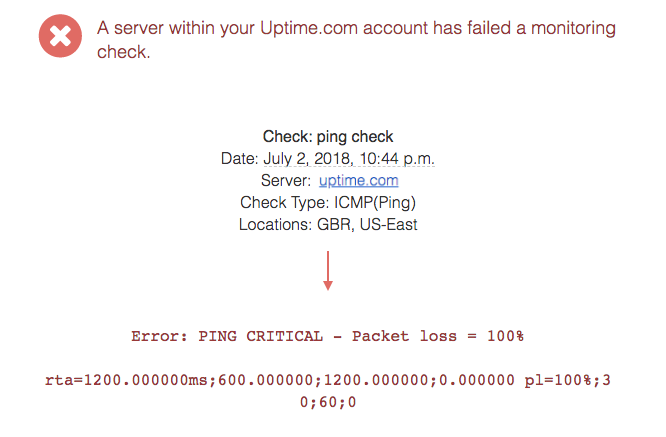 When you receive the email alert, login to your Uptime.com account and click on Dashboard, then the View button to read technical details of the failed check report. Uptime will continue to run Ping checks according to the interval you have specified.
Finalizing Your Check
Before you finalize your check, click Run Test to verify your settings are returning the expected results.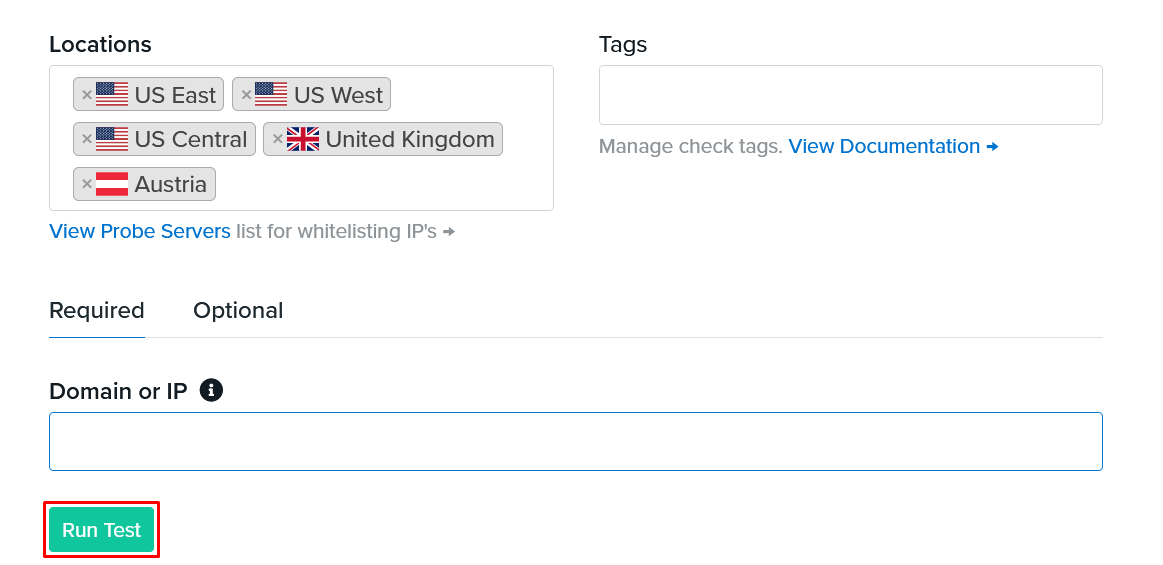 Required fields in the Ping (ICMP) check include:
Name of check

Check frequency (1 minute to 1 hour)

Check Type

URL or IP