This article explains how to setup SSO with Uptime.com as the SP and OneLogin as the IdP. Users can login to the SAML 2.0 Endpoint provided by OneLogin, or the WAYFless URL provided by Uptime.com. Either URL can be used to:
Authenticate with Uptime.com for all account privileges associated with that login

Create a new user if the account has user slots available
SSO eliminates or dramatically reduces the need for multiple logins, as individuals maintain a single sign-on.
These steps will guide you through this process.
Step One | Enable the Uptime.com Application via OneLogin
During this step, we will login to OneLogin and enable the Uptime.com application.
First, visit your OneLogin URL, and click your Profile Icon>Profile from the top right-hand side menu. Hover over Apps and click Add Apps from the navigation menu: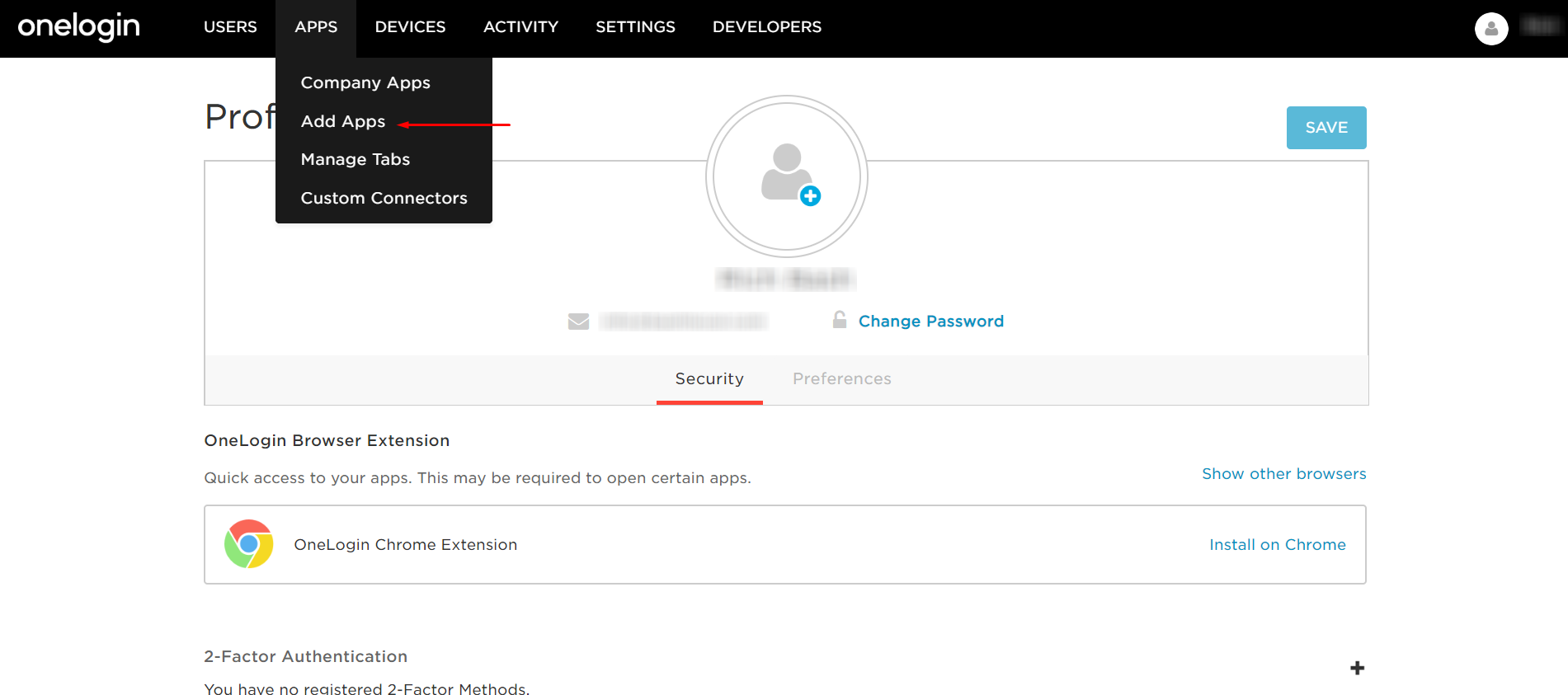 Search OneLogin's application database for "Uptime.com". Click the application to enable it and begin configuration.

OneLogin Configuration Tab for Uptime.com SSO
For this step, it's helpful to have Uptime.com and its SSO settings open in a separate tab or window.
Copy two values from Uptime.com:
Enter Audience/Entity ID

Enter Consumer URL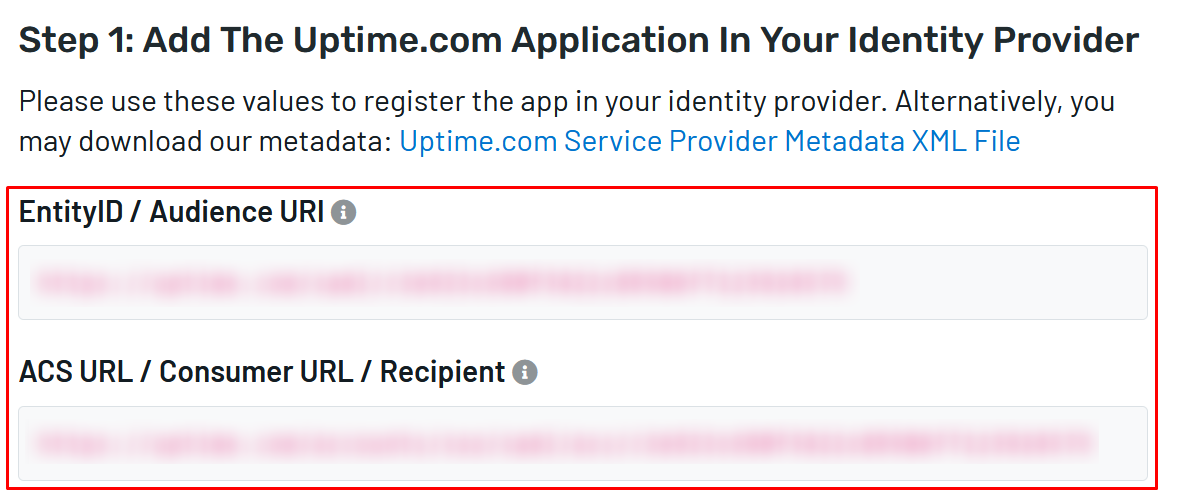 And paste them into the corresponding values in OneLogin:

You can skip the Parameters tab, as no adjustments are needed. The values should be as depicted below:

Final Configuration of SSO in OneLogin | Copy Values from Uptime.com
Click the SSO tab from the OneLogin Uptime.com Application screen. You will need to paste a few values from Uptime.com before testing your SSO.
First, change the SAML Signature Algorithm to SHA-256 and click Save:

Finally, copy the following values to paste into Uptime.com
| | |
| --- | --- |
| From OneLogin | To Uptime.com |
| Issuer URL | Identity Provider's EntityID / Issuer |
| SAML 2.0 Endpoint (HTTP) | SSO Target URL |
| X.509 Certificate | Identity Provider's Certificate |
Once you have saved your configuration on OneLogin and on Uptime.com, you can move on to testing.
Testing SSO with Uptime.com
Once you've configured your OneLogin Uptime.com application, test it by visiting either the WAYFless URL from Uptime.com, or the SAML 2.0 Endpoint from OneLogin.
If you have not created a user within Uptime.com for this email address, one will be created for you when you attempt to login.
If you are experiencing issues with your OneLogin configuration, we recommend visiting our support article on troubleshooting SSO. You can also reach out to support@uptime.com.