Uptime.com checks can be in various states that affect the alerts you receive. This article will cover these states in greater detail.
Table of Contents
Check States

Checks view filtered for Up, Down, and Paused checks

A check can be in one of four different states:
Up - Check state is reported as OK and Uptime.com has not issued an alert.

Down - Check state is reported as CRITICAL. Uptime.com has issued an alert.

Paused - Check is not actively monitoring, collecting metrics, or issuing alerts.

Maintenance - Check is in maintenance state. Click here to learn more about maintenance states.
Pausing a Check
Pause a check from Monitoring>Checks. Tick the box next to the check you wish to pause, then click Bulk Actions>Pause Selected Checks from the dropdown menu above the checks.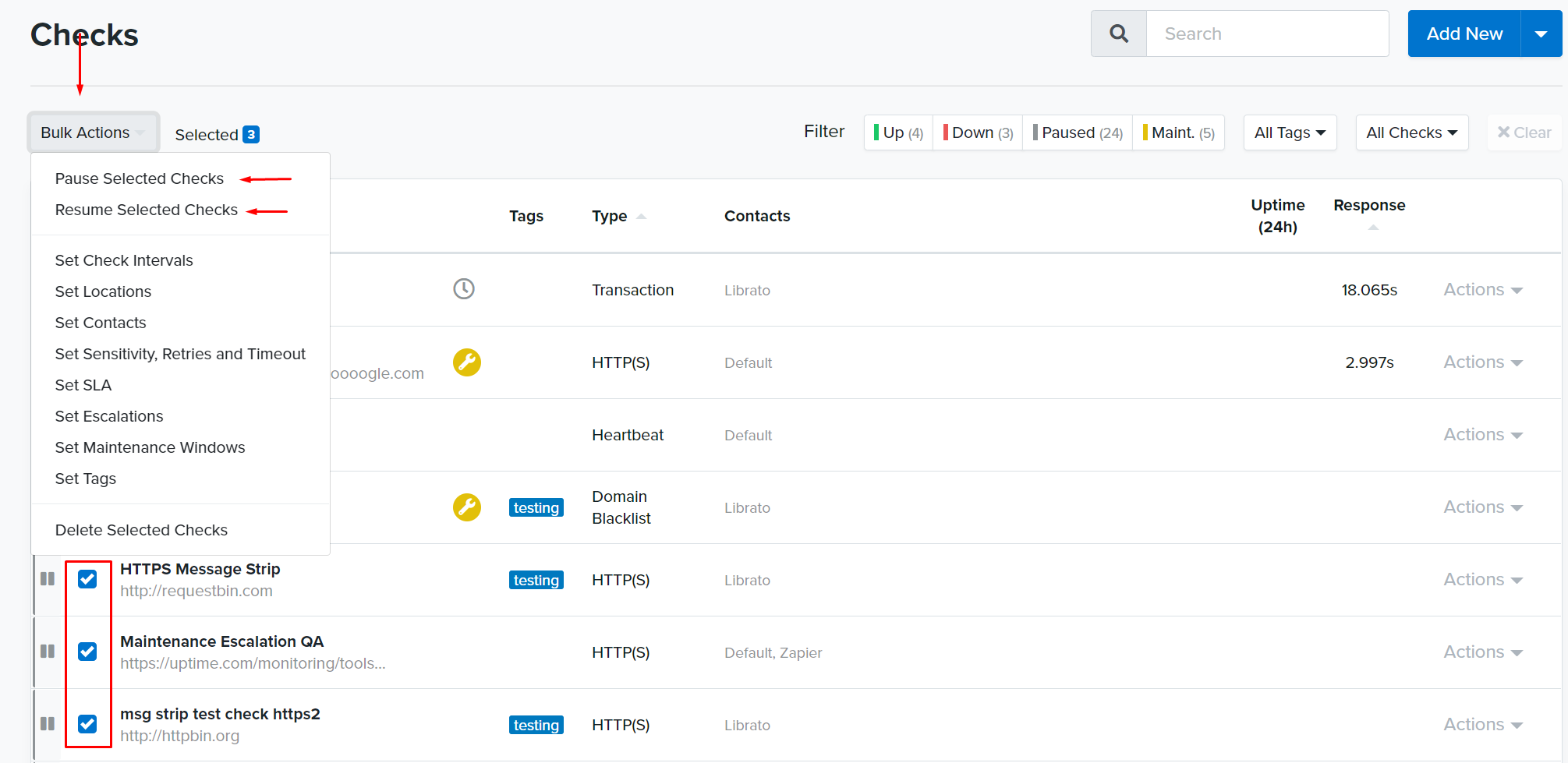 It is also possible to filter your view to include checks in various states:

Please note: it is possible to pause checks in bulk.